Six-Figure Copywriting Blueprint Will Show You How to Write Amazing Content That Gets Results Every Time
Six Figure Copywriting Blueprint is THE Comprehensive Guide to the Single Most Important Skill You Need to Rule the Web
If you want to know how to create copy that drives conversions and convinces anyone to buy, then you need Six-Figure Copywriting Blueprint.

If you have ever wanted to make money online as a writer, then Six-Figure Copywriting Blueprint is the book you need too.

If you run a blog or a business and you want to establish yourself as an authority in your niche, increase your visibility on the web and massively grow your traffic, turnover and profits…

Well, you get the point…

Simply put: Six-Figure Copywriting Blueprint is the single most comprehensive and effective guide available anyone wanting to improve their copy.

And NEVER has fantastic copy been more important. If you've ever heard of 'content marketing', then you'll know that great writing is essentially what makes the web go round. Content is what brings people to your website, it's what builds confidence in a brand and it's what convinces them to buy.

The bottom line is that copy is everything.

Whether you want clicks, sign-ups, conversions, trust, subscriptions, shares, likes, money…

The answer is copy.

Copy that?

Is Copy REALLY That Important? If You Want Sales Then Yes!

If you have a great website, a fantastic marketing company and a brilliant product to sell then you might think that you've got it 'in the bag'.

In fact though, if you don't have amazing copy to back that up, then you're probably going to be disappointed. Copy is where a lot of businesses fall down. If only they'd taken the time to learn this crucial skill!

Imagine for a moment that you're a customer and you're looking for a company to provide a particular service. Or maybe you're looking to buy an e-book.

Either way, you do a search in Google to find what you're looking for and you click on the first link that comes up.

The site looks good. The product/service looks good in the pictures. But the copy is terrible.

"Hello there and thanks you for visiting our website page! This is best product for making changes to your workflow and please read on for more!"

Would you still buy? Not only is the copy full of poor grammar but it's also completely unhelpful in explaining what the company is selling.

And just as poor copy can put you off buying something that you otherwise would have, so can amazing quality copy make you interested in buying something that you otherwise wouldn't. In fact, great content can get you to buy almost anything. And what's more, it can get you to few a company as being professional and it can get you interested in working with someone or following them on social media…

Amazing copy is writing that stands out and grabs attention, that immediately explains what it is that you're reading about and why you need to learn more about it.

Can Anyone Really Learn to Write Great Copy?

Now you might at this point be wondering whether there's any point reading further. After all, great writers are born, not made… right?

Certainly it's true that being a 'natural' can help when it comes to writing. But no, you don't need to be Shakespeare to succeed here.

The point is that you don't need to be a "great writer" to be a great copywriter. Copywriting is about getting results and that is a science – not an art. And as such, it's something that can be learned if you approach it in the right way.

Writing great copy is about learning what type of writing works online and it's about learning what gets results. There's a lot to be said for saying more with less and from there you can then start to think about how you structure your copy and how you maybe weave a narrative in order to illicit a certain emotional response. From there, you can then encourage people to buy, click, read, share or sign up.

Throughout Six-Figure Copywriting Blueprint, you'll learn how to write with different personas and how to tailor your copy for a specific audience.

Meanwhile, you'll learn how to structure a sales letter or landing page, how to use a narrative and how to get someone to really want a product or service. You'll learn about 'Awareness, Interest,
Desire, Action' (or AIDA). You'll learn all about the 'value proposition' and how to sell through a story.

You'll learn all the terminology used in the world of copywriting. You'll learn how to write for the search engines. You'll learn how to space out your paragraphs so that people keep wanting to read.

We'll be creating examples of great writing and looking through them to try and find 'break points' where you risk losing the audience. We'll look at the language you can use to build authority and build trust and to establish yourself as a thought leader.

We'll be going over tips on how to avoid spelling mistakes and typos. We'll fix your grammar and we'll look at how to decide on an editorial policy for your site or blog.

And of course we'll learn MUCH more than that as well.

By the end you'll be a great copywriter and you'll know how to write for the web in a way that gets results.

Learning to Write AMAZING Copy is the Gift That Just Keeps on Giving

This product is a writing course in the body of an e-book. It's everything you need to know to become an amazing web writer and to gain the confidence and proficiency to create copy for your homepage, your sales pages and much more.

Once you learn these skills you'll find they become useful in a vast range of situation. When you're a great writer, you'll find that your e-mails get a better response rate, that your adverts work better and even that your CV gets more attention.

Of course you can hire writers but not only is this a waste of money, it means you'll be relying on someone else to try and sell your products – and yourself – for you. You're the best person for that job, so you just need the skills to do it.

Download Six-Figure Copywriting Blueprint today and gain the skills that will help you to rule the internet.

CLICK THE BUTTON BELOW TO BEGIN YOUR JOURNEY!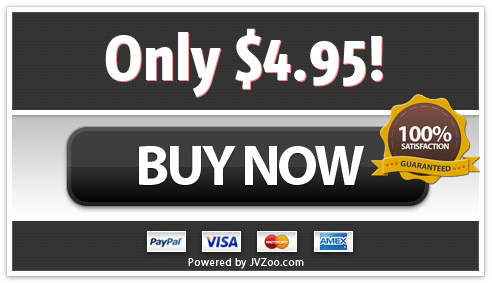 BUY EBOOK FOR ONLY $4.95